THE BELIEF
"A world where LGBTQ people are ensured of their basic equal rights, and can be open, honest and safe at home, at work and in the community."

-The Human Rights Campaign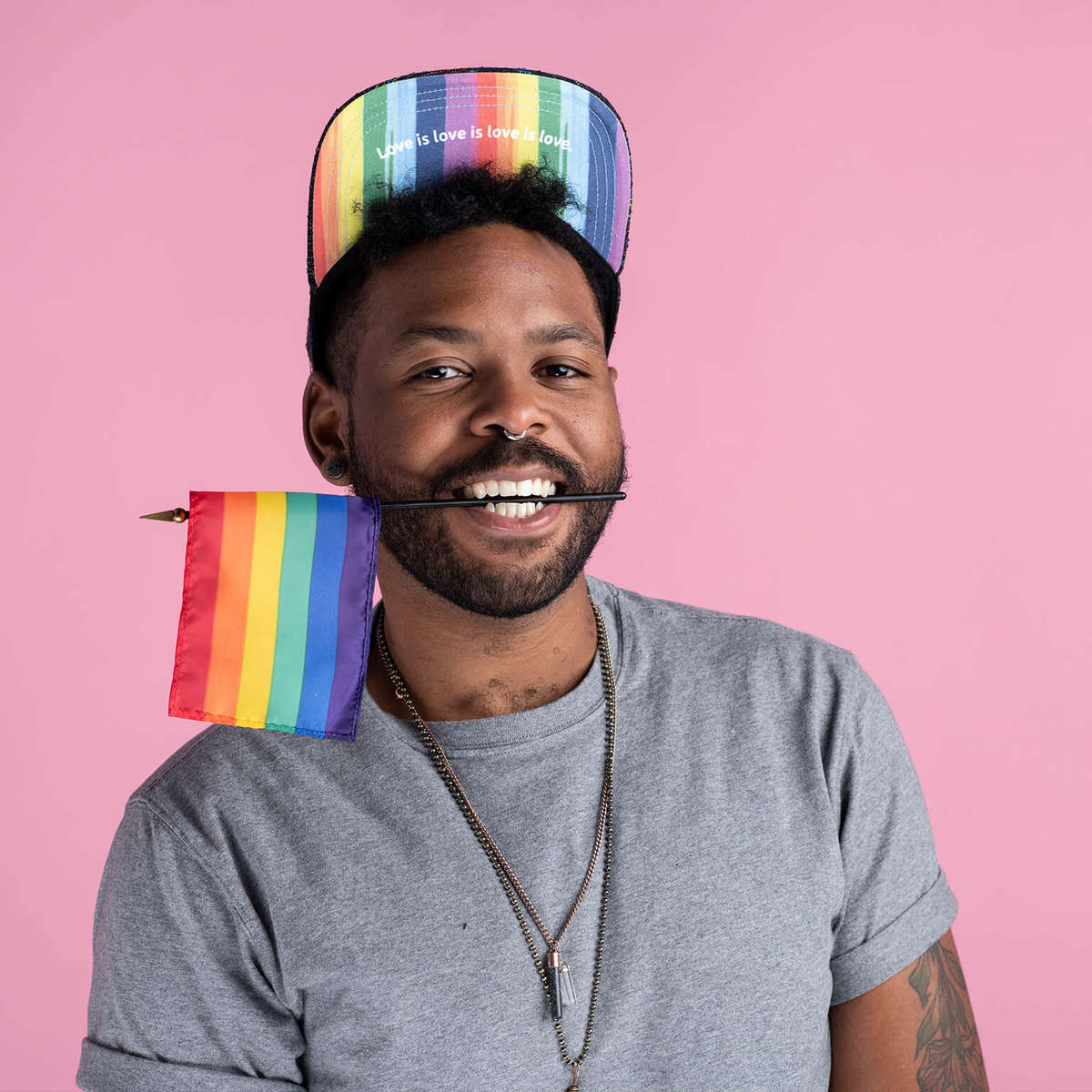 Behind the Design
The LGBTQ community is already associated with an amazing array of colors found in the Pride flag. We were thrilled to find a rainbow denim from 50.5% recycled plastic bottles as a unique way to represent the symbolism of these colors.


Under the visor we returned to the original inspiration to fully showcase the Pride Flag, providing a beautiful contrast between a darker exterior and a vibrant interior.
On top of the flag we added a phrase from Lin-Manual Miranda.

These words are taken from a sonnet he delivered when accepting Hamilton's Tony for best score, honoring his wife and the victims of the Orlando shooting at Pulse nightclub.
We rise and fall and light from dying embers,
remembrances that hope and love last longer.


And love is love is love is love is love is love is love is love
cannot be killed or swept aside.

-Lin Manuel Miranda