Quality. Sustainable. No Logos.
High quality. Sustainable. No logos.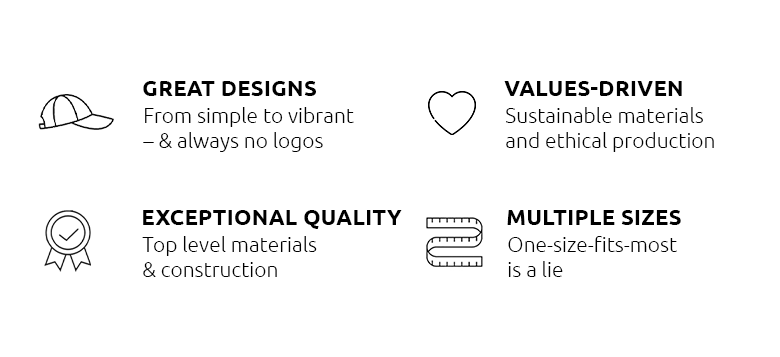 20% off Sitewide!
Spend $90+ and automatically unlock 20% off.
10% off 1 hat
Must use code HOLIDAY10 to unlock.
Free exchanges with no deadline.
Free shipping on $75 or more.
97% ⭐️⭐️⭐️⭐️⭐️ 5 Star Reviews
Fall & Winter Favorites
---
---
Durable canvas-like material. Back-strap from cactus leather. Awesome design on the inside. Average, large, and x-large sizes.
$40 ($30 if you buy 3 hats or more)
---
---
---
Quality + Details
We only use the highest quality, sustainabe fabrics.
We add details like back-straps from plant-based leather. Multiple sizes because every cranium is unique.
Hats off to Nature, Hats on to You
Traditional apparel is dirty and harmful. We believe in a better way.
☕️ Old coffee grounds turned into versatile fabric.
🌵🍎  Cacti & apple peels turned into plant leather.
🧪 Algae-biomass turned into hat visors. 
♻️  And more, like organic cotton, hemp, and recycled plastic.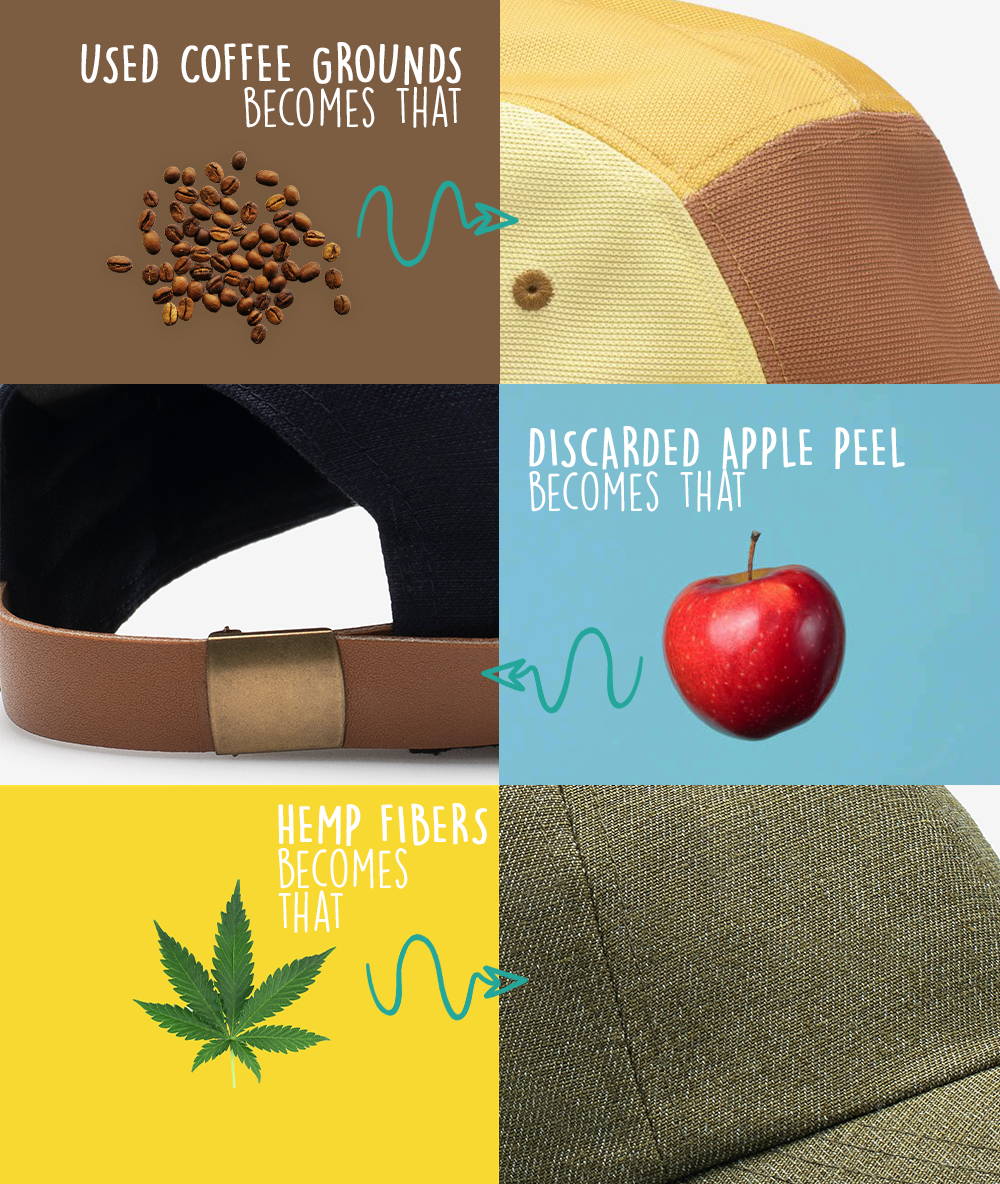 Sign-up for our Kickstarter campaign &
get big early bird specials.
Limited supply at 20-35% off!
Be the first to know – Launching Soon
Launching Soon
Your dad's forehead is
about to look awesome.